Petr Vabroušek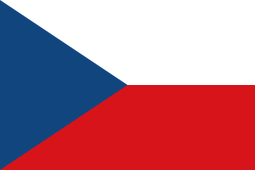 Welcome to all triathlon and ultrarunning fans and other visitors!
You can find brief overview of my bio, past results and racing plans here. There is also some brief description of all the equipment I use. For more pictures please visit my Facebook gallery.
13 × Czech National lM Distance Champion
81 × top 10 at official lronman races (world record)
21 × top 10 at official Challenge full distance races (world record)
15 × Ironman Hawaii Kona Pro qualifier (99-13)
47 × Ironman distance overall Champion
2 × Long Distance Triathlon World Cup winner 2006 a 2011
205 × Ironman distance finisher
Winner of Mountain Challenge ultra marathon series 2013
Antarctic IceMarathon and 100k winner and course record holder 2013
North Pole Marathon winner 2015
Marathon Des Sables 2016 finisher
Ultraman Florida 2017 winner
Ultra 515 Czech 2019 and 2020 winner
World Ultraman distance record holder (20:56)
14th place at Otillo World Swimrun Championships
3rd place at Ultraman World Championships Hawaii
2 × World Marathon Challenge (7-7-7) - 2nd overall in 2017, 2019
Personal info
Age
47
Education:
Master degree in Econonmy – MU Brno
Master degree in Marketing – UTB Zlin
Langugages
English, German, Spanish, Russian, Slovak
Adress
Brigadnicka 483
76302 Zlin
Czech republic
Facebook, Instagram
www.facebook.com/PetrVabrousek
www.instagram.com/PetrVabrousek
Team
Author Tufo Zlín, www.trilife.cz
Family
Married, son Filip (* 20.7.1999), daughter Vera (* 26.7.2011)
Hobbies
travelling, languages, good food, chess and triathlon + swimrun + ultrarunning of course...
Kontakt

Support team

Swimming
Zdeňek Kasálek and PK Zlín
Sparing swim
swimmers PK Zlín
Sparing bike
Zdeněk Orner, collegues of Titan trilife Zlín
Sparing run
Son Filip
Physician
MUDr. Pavol Skalka
Physiotherapy
Aleš Janoch
Massages
Vasek Vecera